About Us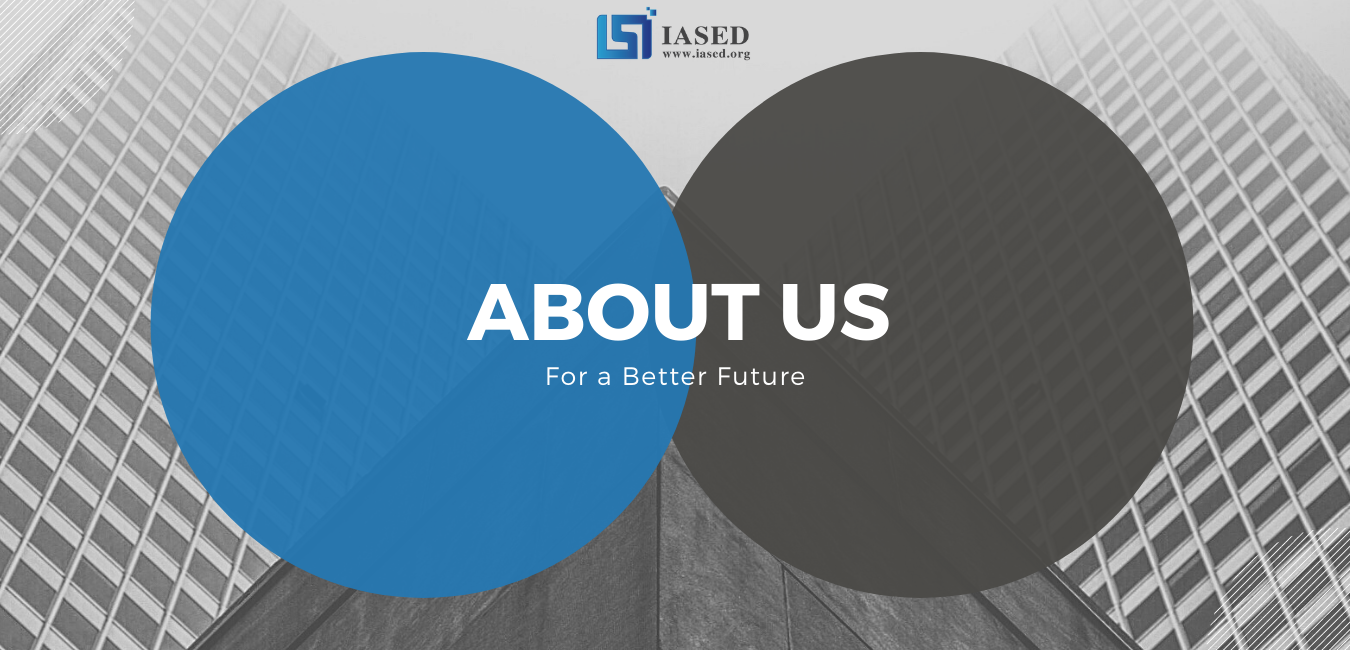 About IASED
The International Academy of Science and Engineering for Development (IASED) is a scientific research and development organization, providing forums for members to exchange and develop new insights within the area.
Since the first day, IASED has been holding conferences featuring groundbreaking researches and inspiring newcomers, creating enormous networking opportunities for our attendees.
Our Mission
IASED is dedicated to providing a platform to support and advance the valuable researches in the field of engineering. With our reputable peer review and publication sources, we seek to help engineers and researchers to gain opportunities and inspirations. IASED offers individuals who aspire a career in engineering and applied sciences a venue to shine.
Our Vision
In the next five years, IASED aim at holding more international academic conferences. Besides, we hope to spread the conference program to international academic visiting, tutorials, workshops and other forms of academic activities.
At the height of IASED's success, we wish to share resources with you all to foster more engineering talents and more scientific enterprises.
In the previous twelve years, IASED has gathered a group of international researchers, including IEEE Fellow、IET Fellow、AAAI Fellow、ACM Fellow、AAAS Fellow、ISNM Fellow、CAE Fellow、EIC Fellow、CSME Fellow、ASME Fellow、AIAA Fellow、Foreign Fellow of Russian Academy of Natural Sciences, etc.
Experts over the years

| | | | | | | |
| --- | --- | --- | --- | --- | --- | --- |
| | 111 | | 111 | | 111 | |
| Sven Koenig | | Dinesh Manocha | | Chengzhong Xu | | Mohamed BENBOUZID |
| IEEE Fellow, AAAI Fellow, ACM Fellow, AAAS Fellow | | IEEE Fellow, AAAI Fellow, ACM Fellow, AAAS Fellow | | IEEE Fellow | | IEEE Fellow, IET Fellow |
| | | | | | | |
| Shuming Yang | | Qingkui Chen | | Maode Ma | | Zheng Hong (George) Zhu |
| ISNM Fellow | | Foreign Fellow of Russian Academy of Natural Sciences | | IET Fellow | | CAE Fellow, EIC Fellow, CSME Fellow, ASME Fellow, AIAA Fellow |
| | | | | | | |
| Wlodzislaw Duch | | Subhas Mukhopadhyay | | Gordon Huang | | Jizhong Zhu |
| INNS Fellow, AAIA Fellow | | IEEE Fellow, IET Fellow, IETE Fellow | | Fellow of the Canadian Academy of Engineering | | IEEE Fellow, IET Fellow, CSEE Fellow |